Get paid however
you do business
Seamless payment services
for businesses of all sizes.
PAYMENT SERVICES
Make it easier for

customers to pay you
Whether you're selling your products online, on social media, in-store or out of the boot of your car, we can help you accept payments safely and seamlessly – anywhere in the world.
Introducing

Vodapay 

| 

Kwika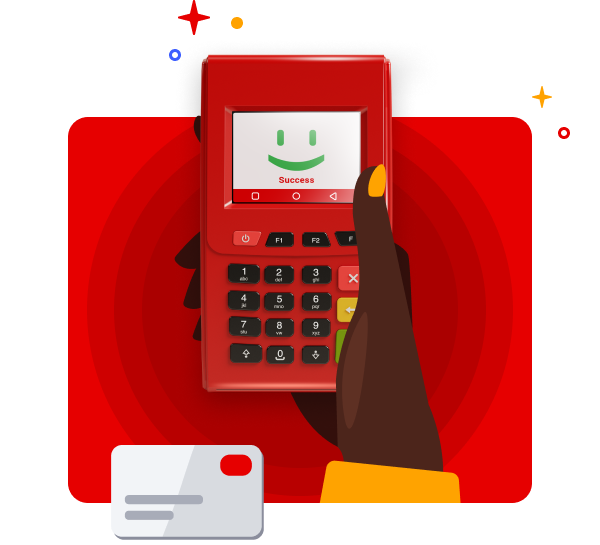 VODAPAY KWIKA
Simple and secure mobile payments
Kwika is a fully standalone mini POS with its own built-in sim. Free unlimited transactions whether you tap, scan, insert or swipe, and no additional BlueTooth devices are needed! Own it for a one-off purchase price of R499 and enjoy competitive service fees, no setup fees, no minimum fees, and no hidden costs.
E-COMMERCE SWITCH
Accept payments online. Get paid faster
E-commerce is a platform that enables merchants and buyers to make payment transactions online. It enables merchants to offer goods and services online and makes it easy for customers to pay with their credit or debit cards.
Percentage fee per transaction  |  IT integration setup costs (once-off)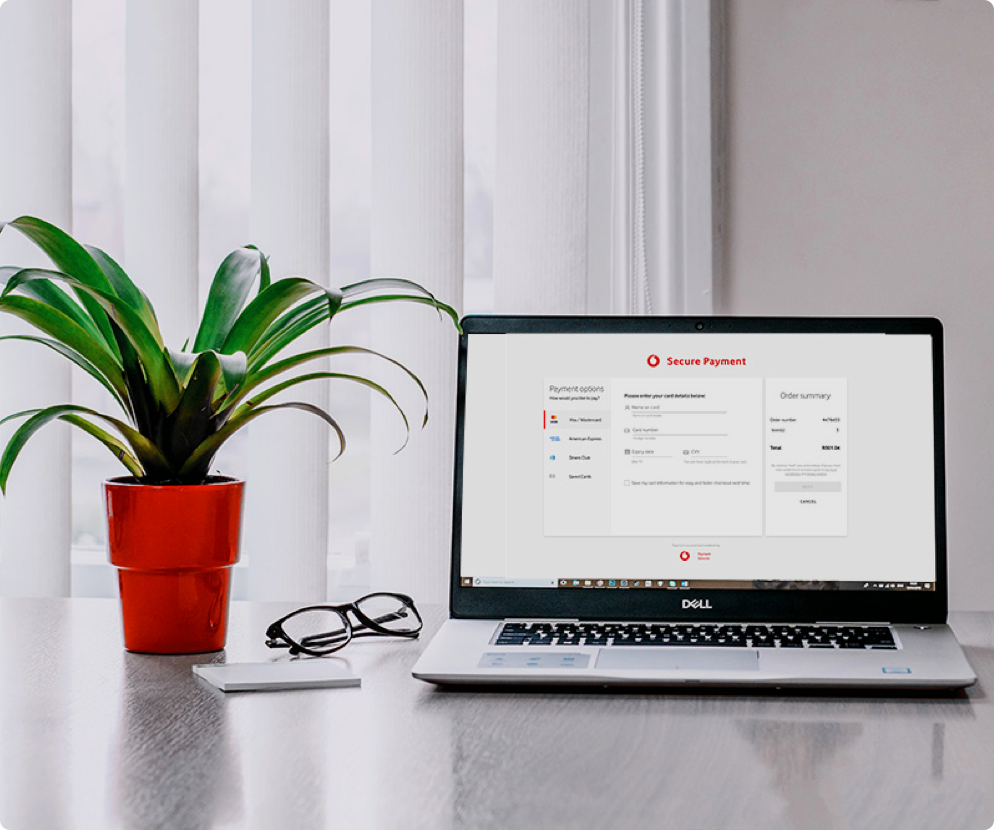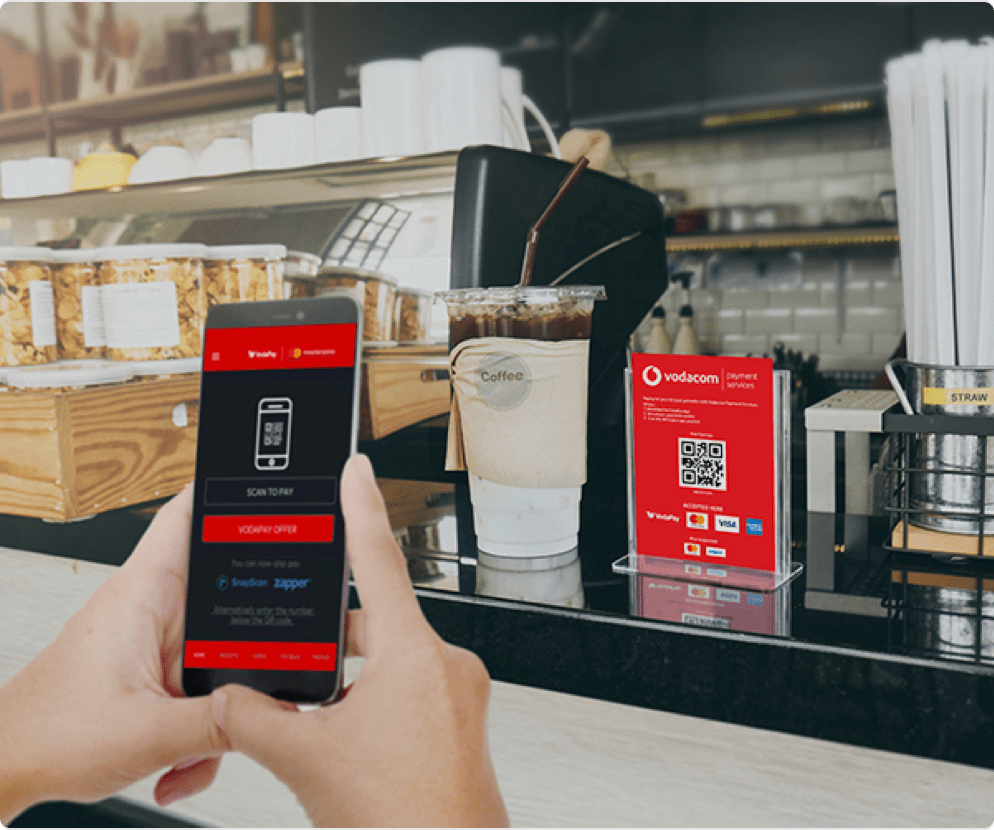 QR CODE
Accept payments from a phone. The modern way
QR payment is a convenient, safe method where a payment is performed by scanning a QR code from a mobile app – an alternative to EFT or entering card details. To pay using a QR code, the customer must use a payment app on their phone to scan the QR code displayed by the business.
Percentage fee per transaction  |  No rental fees  |  No setup costs for standalone codes
ALL POPULAR PAYMENT PROVIDERS SUPPORTED

Your robust business insights

Have a 360 degree view of your business' performance by viewing and managing transactions on the business portal.
Be empowered with realtime reports of what's selling.
Get the right insights about your customers and business.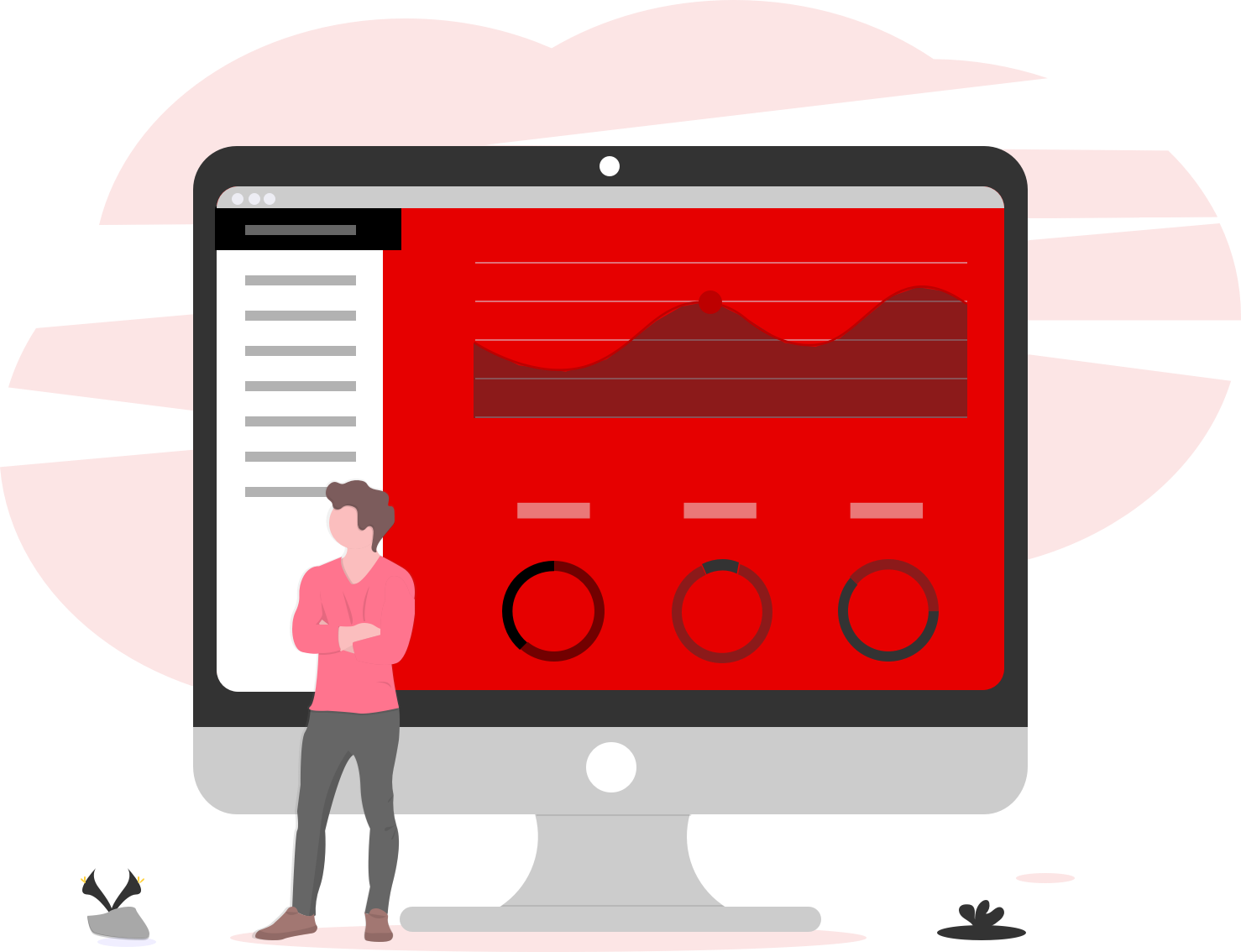 Switch to Vodacom Payment Services and
we'll match your fees!
FAQs
Everything you need to know…
Enjoy highly competitive rates and low rental fees

Pay no minimum service fees

Get access to the widest range of payment solutions in the Industry

Enjoy safe and secure transactions, using the best industry standards

Be PCI DSS Compliant (Payment Card Industry Data Security Standards)

Get customized offerings, combining Vodacom Telco & Insurance Products with Payment Services